From conscious resorts and intimate bungalows on unobstructed Mexican and Indonesian coastlines to projects revitalising historic buildings across Europe, Design Hotels has a robust line-up of properties opening in the winter and spring of 2023.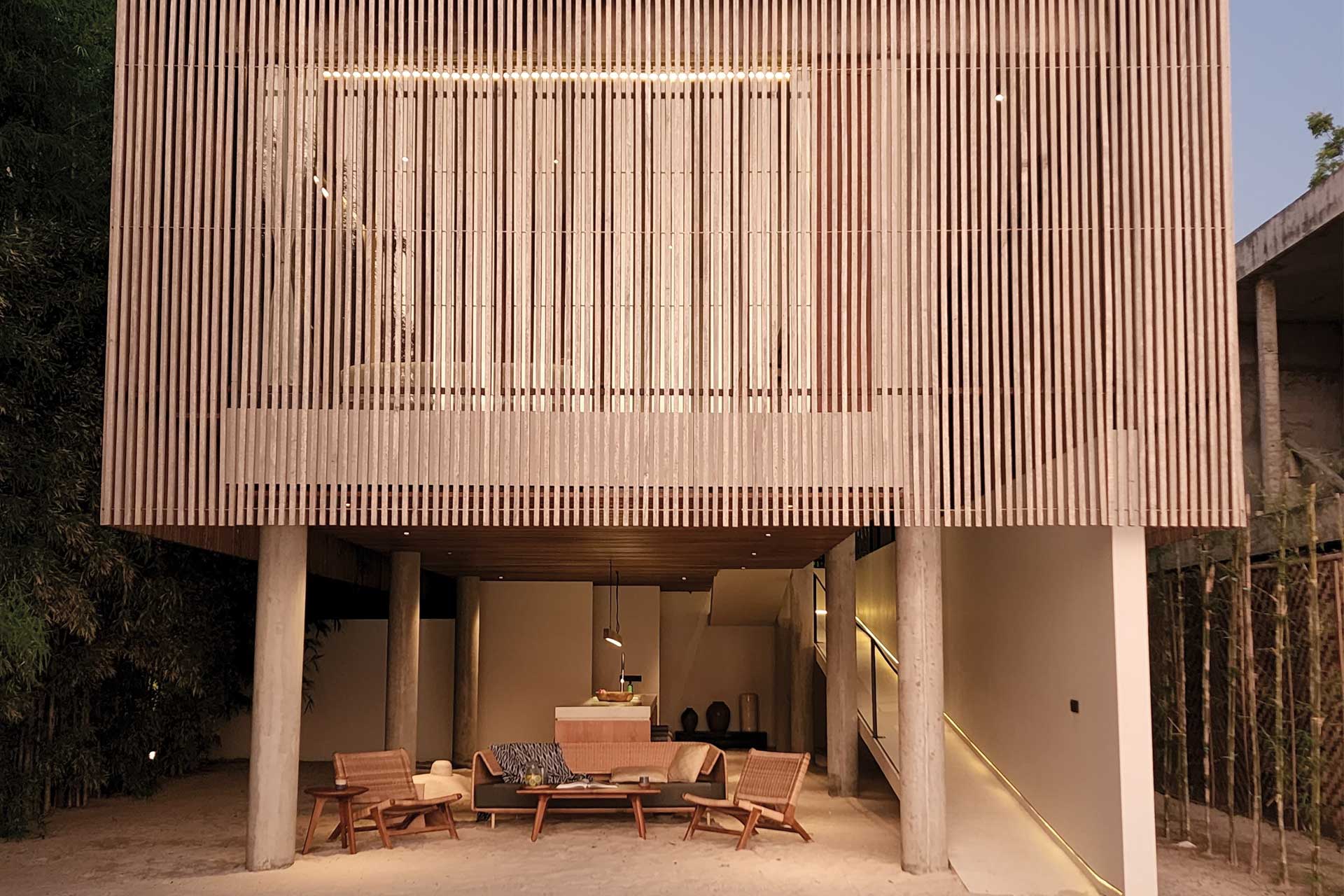 Offering an intimate cluster of seven beach houses designed by Indonesian architect Andra Martin in collaboration with Gregorius Supie Yolodi, Innit Lombok is set to open in early 2023. Situated on a peninsula on the southeast side of the island, the two-bedroom standalone structures are a modern take on the traditional Lombok Lumbung-style house. Open-plan living and dining areas on the ground floor, with sand in place of flooring, give way to private bedrooms upstairs. Throughout the homes are bespoke furnishings made by Indonesian designers from locally sourced natural materials like Lombok and Sumbawa woods, terrazzo, Lombok stones, rattan, and rattan skins. Food is also a primary part of the guest experience with the onsite restaurant Anakampung focusing on fresh seafood caught by locals and home-grown vegetables.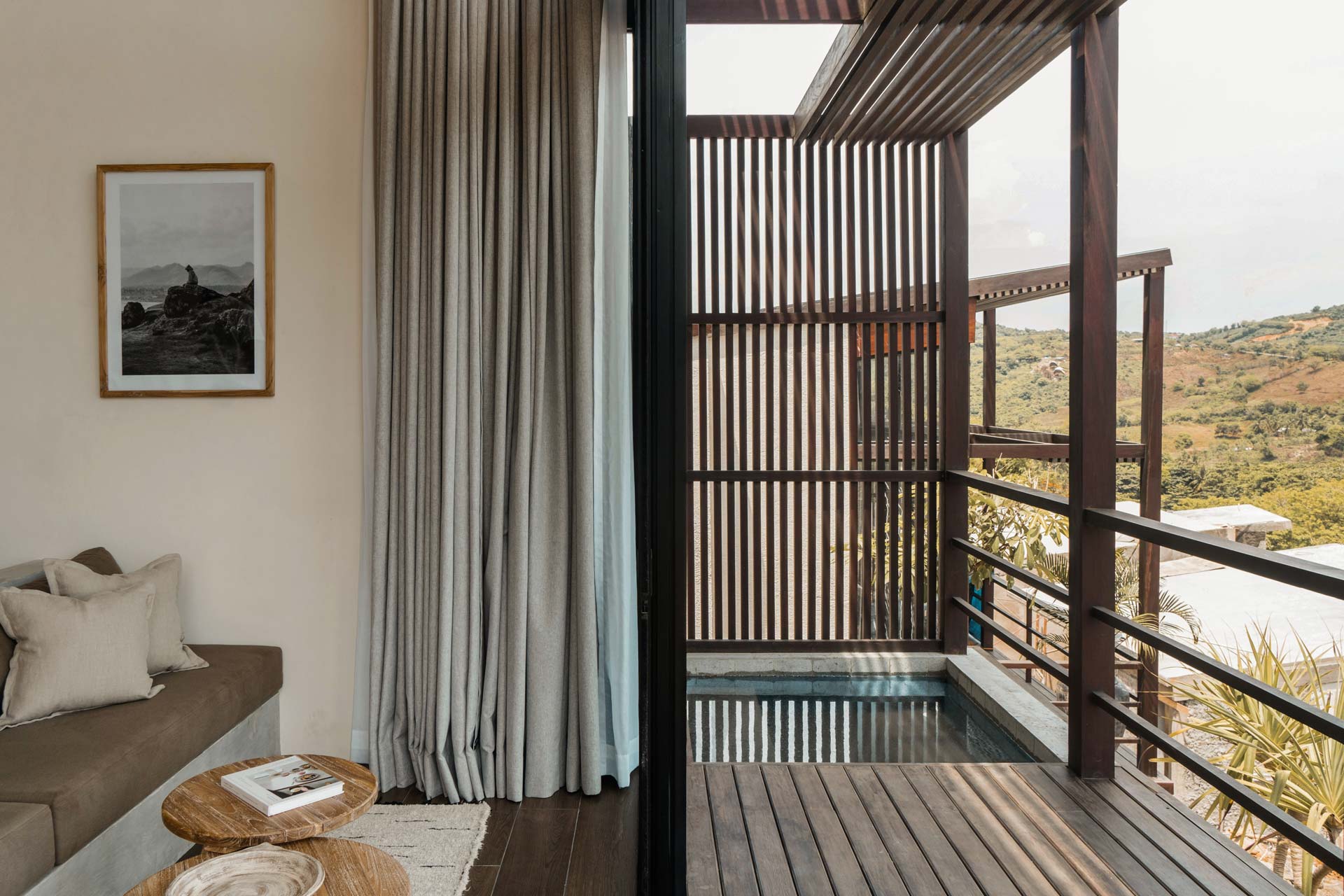 On the same island is Somewhere Lombok, which will open in January 2023. Marking the first project by sisters Claire and Valia Gontard, the property boasts 20 independent villas featuring private plunge pools and spectacular views with softly hued interiors. The buildings have all been designed to lead eyes outwards, with floor-to-ceiling windows and minimalistic interior design. Natural materials like wood, local stone, and concrete abound, and all of the furniture and lighting have been custom-made in neutral tones by Indonesian suppliers and manufacturers. The barefoot luxury vibes are rounded off by an infinity pool overlooking the bay of Are Guling, an in-house restaurant serving Indonesia fusion and a serene spa.
Slated to open in early 2023 is The Cōmodo in Bad Gastein, Austria, designed by Piotr Wisniewski from weStudio. Reborn from the bones of an old clinic, the property translates mid-century modernism into a mountain escape with 70 rooms and suites featuring bold shapes and pops of colour in an ode to the styles of the 1960s and 70s. Meanwhile shades of rich wine and bottle-green create a warm and inviting atmosphere. Local materials like oak and pine offer a sense of timelessness, and the philosophy of the onsite spa is also steeped in the town's own wellness history. Treatments are tailored to individual needs and performed using luxury Saint Charles products alongside the natural healing properties of Gastein's thermal waters. To regenerate from the inside out, the in-house restaurant follows a farm-to-table approach, and the bar menu is specially crafted to complement the cuisine.
Also housed in a former sanatorium, Manna in Arcadia, Greece, is set to open in March 2023. The team at K-Studio is overseeing the renovation and design, with the aim of creating a 32-room hotel that celebrates serenity, purity, pleasure, and craftsmanship. A specific focus will be placed on wellbeing and nature, providing guests with a direct connection to the surrounding mountainous region of Peloponnese. In addition to guestrooms, the communal spaces will include a dining room, ritual room, bar, lounge, library and spa with two treatment rooms.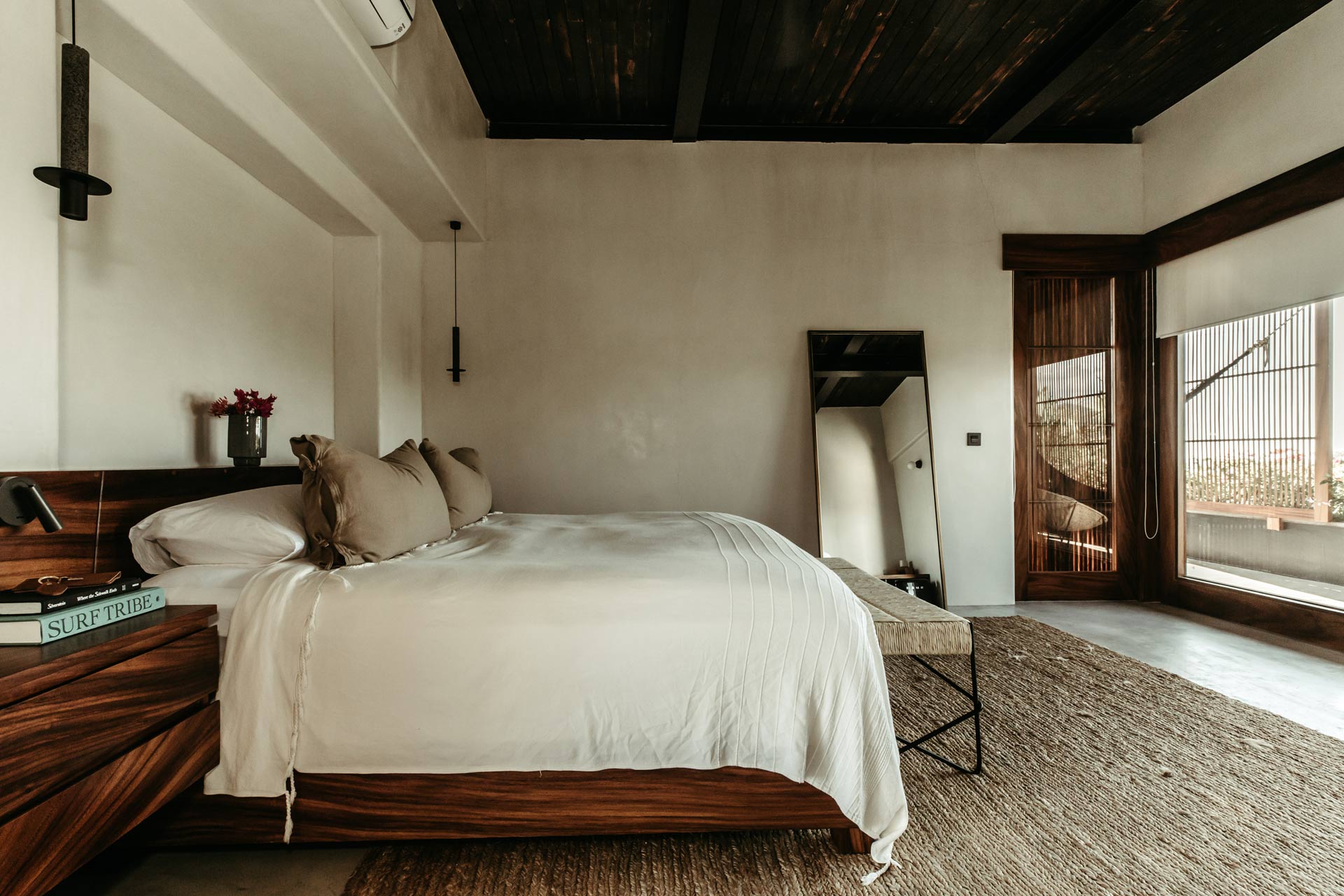 Mexico will see the opening of Hotelito by MUSA, at the start of the new year. The 13-bedroom hotel is an integral part of an inspired paradise rooted in intention, pleasure, and good design that is also home to private residences, organic farms, a beach club, pickle ball courts, and freshwater bio pool, plus workspaces, a recording studio and a media arts hub soon to come. The hotel is located on a raw and unobstructed section of ocean coastline, although a walk through the property's lush footprint reveals a serene saltwater lagoon on the opposite end. The MUSA community is a place where life, work, wellness, and pleasure coexist in effortless synergy; where modern and minimal architecture, with organic accents from hand-crafted, locally sourced, natural materials, pay homage to the heritage of the land and ground guest experiences in a connection to the landscape.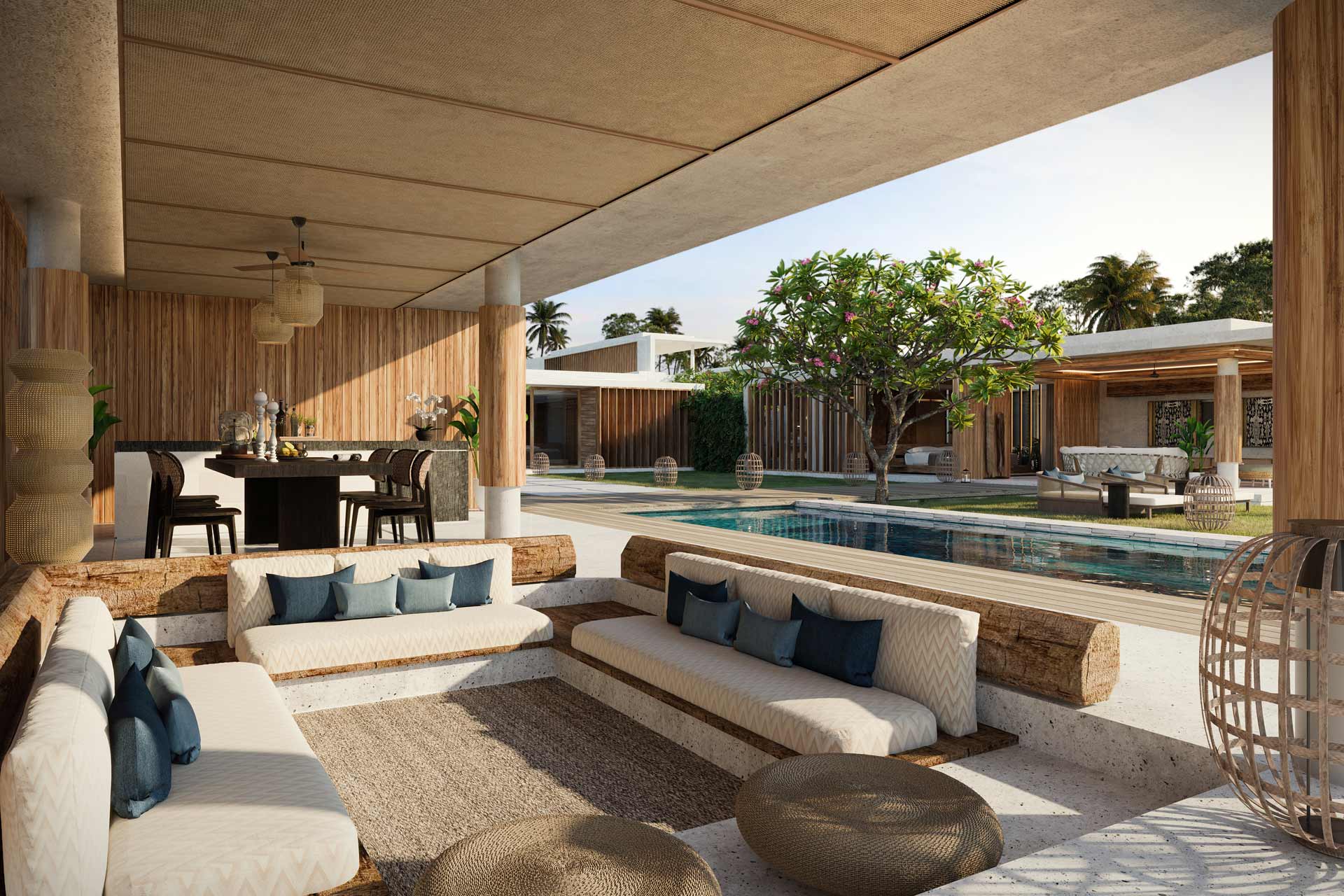 A focus will return to Indonesia in February 2023, this time on Sumba for the opening of the resort Cap Karoso. Named for the beach on which it is located, the property will present a gateway into the tightly preserved culture and landscape of the island. Contemporary design by Jakarta-based Bitte Design Studio will meld with regional heritage through an overarching visual language that references the local religion of Marapu, craft traditions, and culture. In-room accents will include hand-carved wooden headboards by local artisans and ikat wall hangings by Indonesian artist Alexander Sebastianus Hartanto. A casual all-day Beach Club will serve family-inspired cuisine with a focus on local produce, while the Julang restaurant will be operated by international chefs visiting for short takeovers; both restaurants will have access to fresh produce grown at an onsite farm. The property will also host visiting artists and DJs throughout the year for one-of-a-kind exhibitions and music events. Additional amenities include an open-air cinema, a pool with a bar, a kids' club, a spa, a gym, and a yoga platform. Plus, at least 50 percent of the resort's energy needs will be supplied by onsite solar panels.
Mamula Island, in the Bay of Kotor, Montenegro, will celebrate its grand opening in March. Here, a long-abandoned 19th-century fortress on a previously uninhabited islet is being revitalised by architecture firm MCM London to create a sophisticated destination with historic and modern accommodations, a glass-covered courtyard, a memorial museum, an elegant spa, multiple restaurants and bars, outdoor pools, and a club for non-motorised watersports. With bespoke furniture and an interior design concept by weStudio and Piotr Wisniewski, spaces will be infused with references to the surrounding region and cultural heritages. Materials like local Cevsky stone, aged brass, solid oak, and breathable, organic textiles will draw from tradition while appearing modern and durable; artworks are being made specifically for the property by local artists; and the colour palette will draw directly from the islet's landscape, with earthy tones mixing with bright hues in contrasting harmony. A holistic spa and wellbeing program, as well as a food and beverage concept led by French-Canadian chef Erica Archambault – who was previously the executive chef at the Parisian Michelin-starred restaurant Septime –will round out the property's offerings.
Later in the year, Design Hotels will head to Lisbon for the opening of The Curator Hotel in the historic district of Belém – Alcântara. More specifically, the property will be located within the Palace of the Counts of Ribeira Grande, which dates to the beginning of the 18th century, plus a newly built annex – both of which will also house the Museum of Contemporary Art Armando Martins, a new cultural project dedicated to modern and contemporary art. While the museum will occupy the ground floor of the entire Palace building, 44 rooms will be distributed between the first and second floors of the Palace, with six additional studios in a separate wing and 14 rooms in the new building. An onsite restaurant will be dedicated to local flavours and regional products and producers, while other amenities will include a garden, a small auditorium, and a converted chapel to host cultural programming with a focus on performing arts and literature.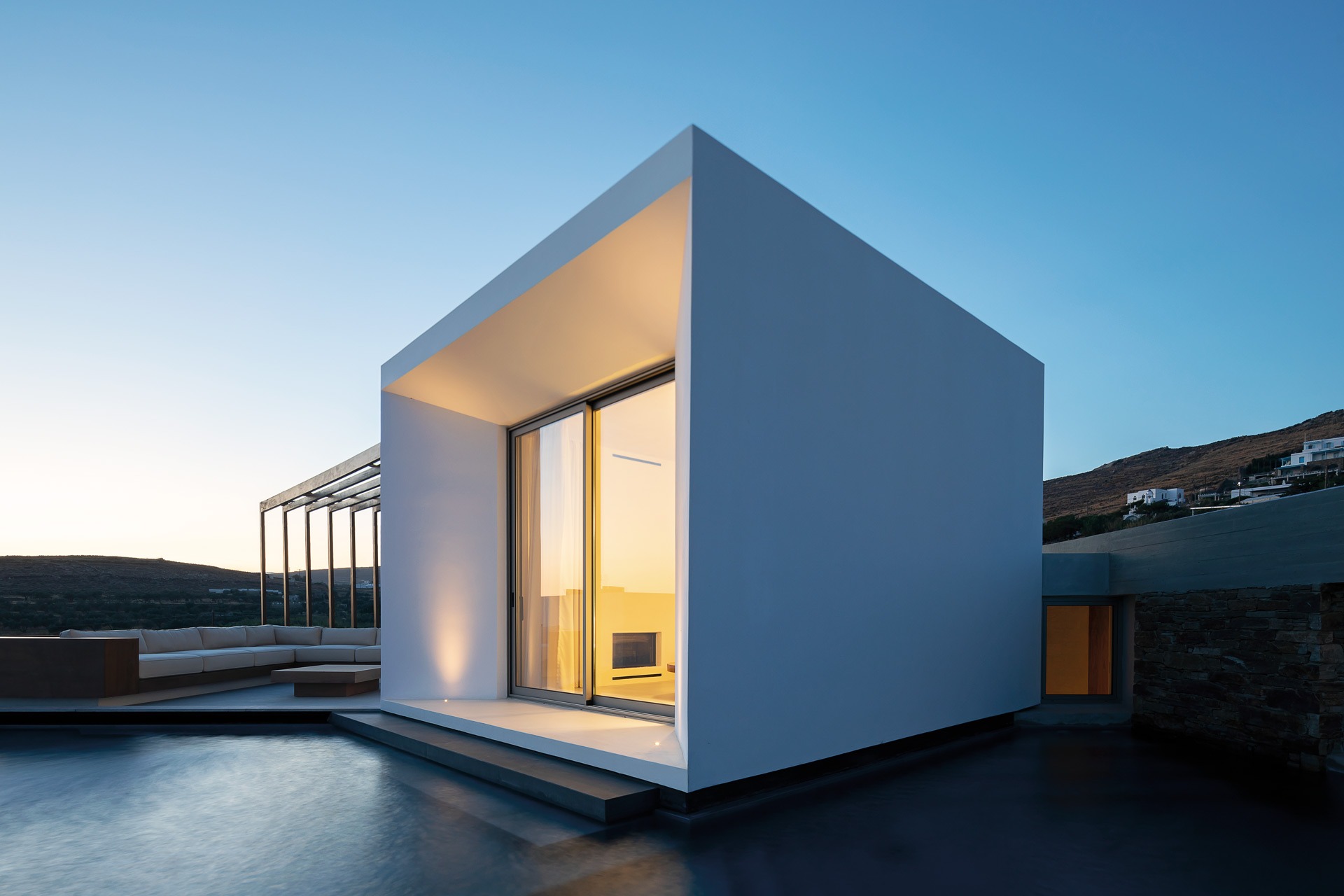 Finally, Design Hotels will welcome Pnoēs Tinos, its first member on the Greek island of Tinos. With Original Aristides Dallas – one of Greece's most celebrated architects – at the helm of the project, this three-villa property will exemplify a contemporary and sophisticated interpretation of Cycladic traditions. Architecturally, each villa will feature stone walls and lime-washed surfaces that play off minimal steel, wood details, and broad, airy openings. Private pools and fireplaces will offer cosy spaces to relax year-round, backdropped by interiors defined by local craftsmanship, bespoke furniture, earthy wooden décor, warm neutral hues, and natural fabrics. Guests will also have access to onsite gardens, including an orchard, Mediterranean herb garden, tea garden with flowers to make infusions, and organic vegetable garden, while nearby are villages ripe for exploration and pristine beaches for relaxation. During a stay at Pnoēs Tinos, guests will be invited to regenerate and reconnect with all of Earth's elements.
The post First Look: Design Hotels opening in 2023 appeared first on Sleeper.